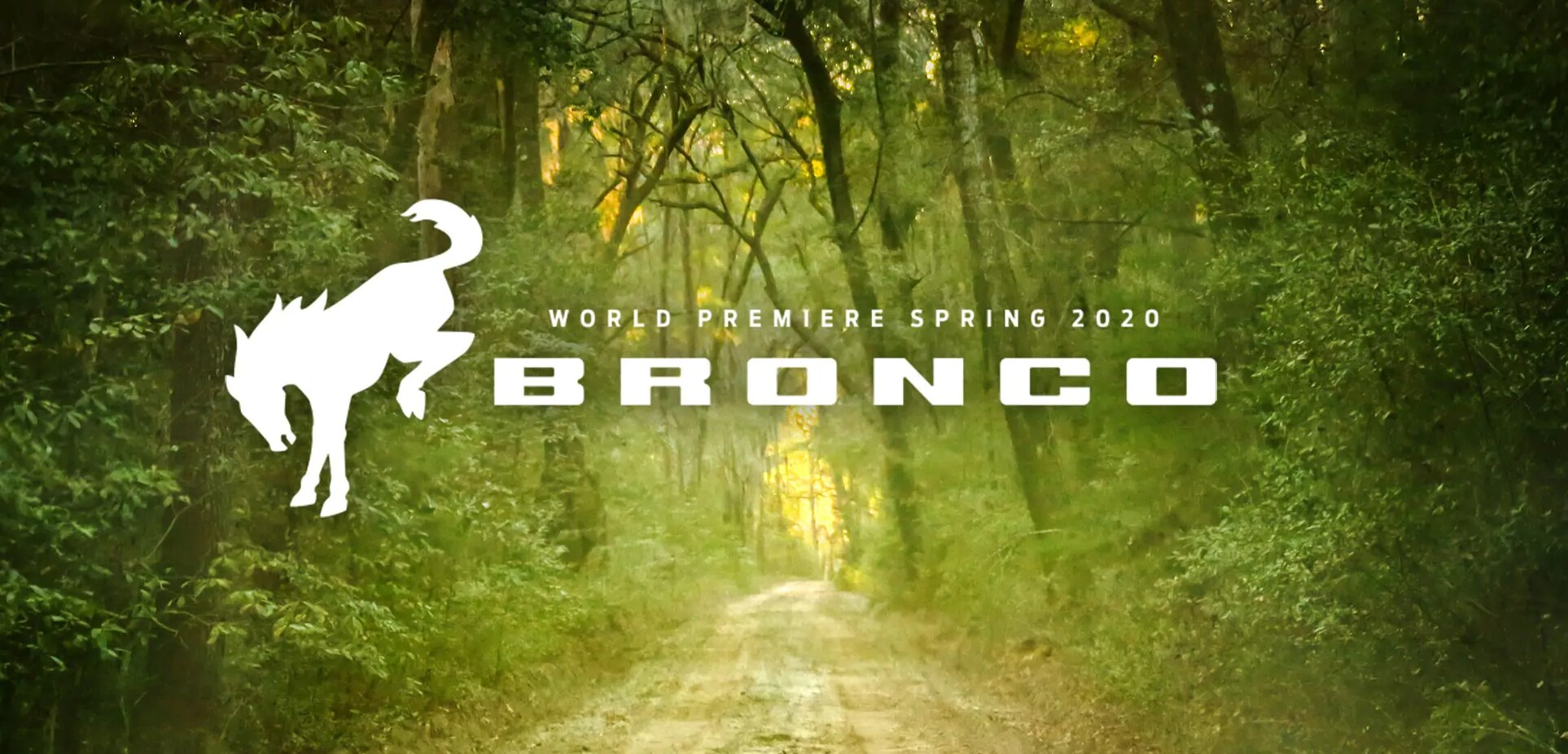 The Legend Returns 
For the first time in over 20 years, you'll be able to get your hands on a brand new 2021 Ford Bronco. Visit Automax Ford in Killeen, TX to stay up to date on the latest Ford Bronco news and be the first to learn about the new 2021 Ford Bronco pricing and expected release date.
What we know so far:
The new Bronco will share a platform with the 2019 Ranger, it's possible that a handful of the Ranger's underlying parts will transfer over to the Bronco. Parts like the 10-speed automatic transmission, two-speed transfer case and electric power steering could all make an appearance, but Ford still remains tightlipped on the subject.
Like its predecessor, the new Bronco will have a body-on-frame chassis and will likely be available in both two- and four-door configurations. Unlike its full-size F-150-based predecessor, the new Ford Bronco will be a midsize SUV.
We're expect at least one EcoBoost engine under the hood of the 2021 Ford Bronco. The base engine will probably be the 2.3-liter turbo-four that makes 270 hp and 310 lb-ft of torque in the Ranger. One of Ford's twin-turbo V-6 engines could also be offered as an option; a 2.7-liter V-6 makes 325 hp and 380 lb-ft in the F-150. A 10-speed automatic will likely be the only transmission but, there have been rumors that a seven-speed manual will also be offered. 
The Bronco is expected to offer a removable roof and doors. A patent filing MotorTrend recently discovered appears to show a dual-layer retractable cloth unit that you can draw back partially or remove completely for a full open-air experience. Another patent they found shows doors with removable impact beams that slide out and attach on the same hinges for use off-road.
Like its predecessors, the 2021 Ford Bronco will retain a boxy exterior design to distinguish it from your average car-based crossover. The Bronco's round headlights should also make a return, giving the modern version a throwback look that pays homage to its predecessors. 
If you're already thinking the new Bronco could be too large for you, don't worry, Ford is also making a smaller, unibody crossover expected to be called the Bronco Sport. The smaller off-road-focused utility vehicle will slot beneath the standard Bronco but will be styled after its larger body-on-frame sibling. The model will be sized similarly to the Escape. The 2021 Bronco will likely go on sale late in 2020 with a base price in the mid-$30,000 range, and a few months after the Bronco Sport rolls into dealers. 
Return To Baja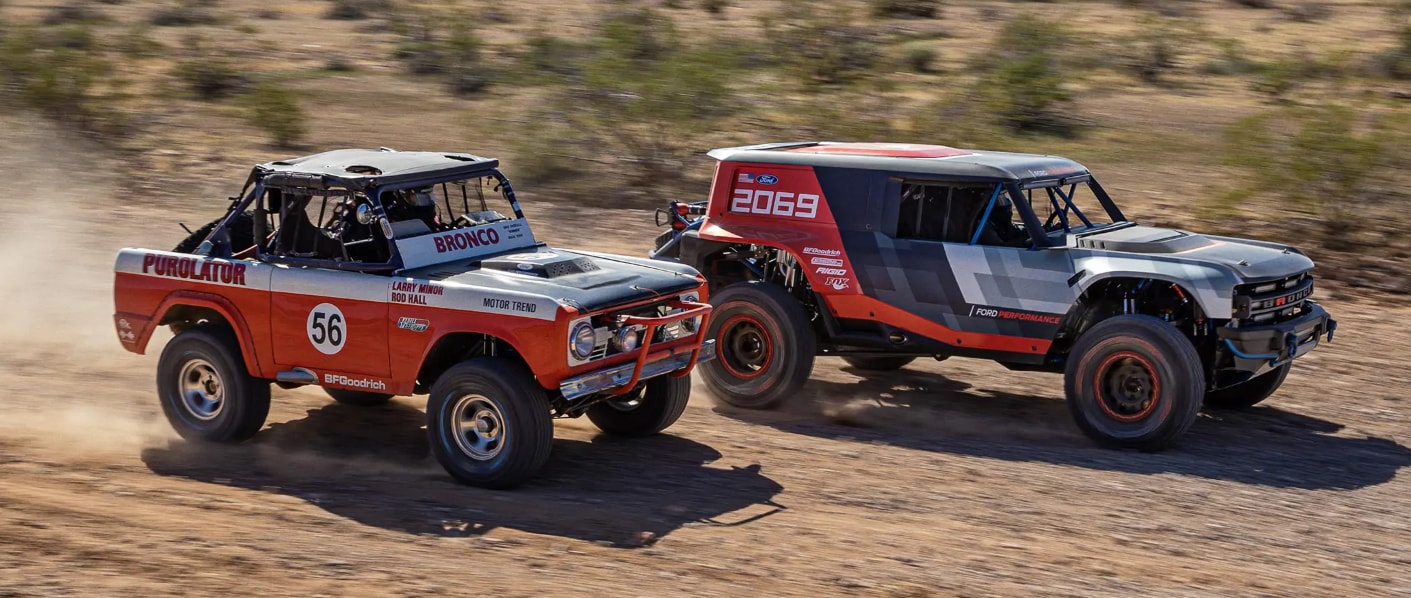 Fifty years ago, Rod Hall and Larry Minor drove a Ford Bronco to an overall victory in the grueling 1969 Mexican 1000 - a feat that no other 4x4 has been able to duplicate. To honor their remarkable win, the Ford Bronco will once again return to the desert to test an all-new Bronco R racing prototype in the punishing 2019 Baja 1000.
"Bronco's win at Baja in 1969 was epic, something that even after 50 years has not been repeated," Ford product development boss Hau Thai-Tang said. "Rugged endurance racing is such a big part of Bronco heritage. The Baja 1000 gives us not only the perfect setting to honor Rod Hall's win, it also provides an authentic test bed to demonstrate our upcoming Bronco's desert racing capability and durability."
Legendary off-road racer Rod Hall drove the first-generation Bronco to its No. 1 overall finish in 1969. His granddaughter Shelby will drive the Bronco R prototype with Baja 1000 Trophy Truck champion Cameron Steele in the 2019 race set for Nov. 19-24.
"My grandfather was so proud of the 1969 Baja race and of his Bronco," Shelby Hall said. "More than just the memory of winning Baja, he loved that Bronco. I have no doubt he would be blown away by the Bronco R race prototype."
You can get updates and follow the Bronco R's racing journey at performance.ford.com
The all-new 2021 Ford Bronco has its world premiere in Spring 2020 - are you ready for the new Bronco? We certainly are!
Make an Inquiry